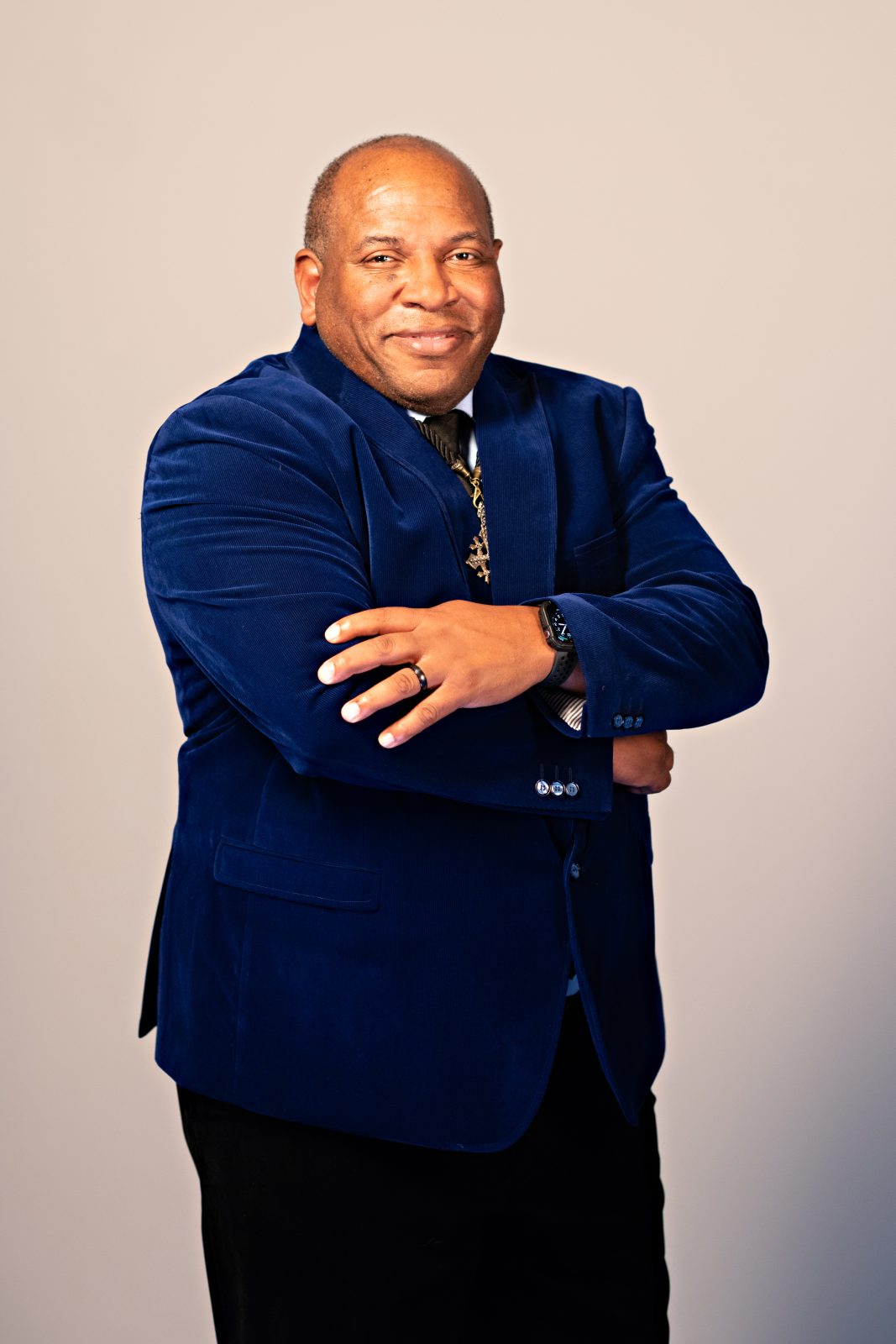 Senior Pastor Dario L. Armstrong
Senior Pastor Dario L. Armstrong, affectionately known as Pastor Strong, was born in Washington, DC and raised in Alexandria, Virginia. He is the oldest of three siblings. He has served the Lord for 30 years, having commenced his journey in ministry in 1993; faithfully serving in many areas of ministry. As a seasoned soldier and officer in the Lord's army, Pastor Strong is anointed by God to preach and teach the Word of God. He is still dedicated to his higher calling which is to save and edify souls for Kingdom use.
In 2001, Dario was licensed as a Minister of the Gospel and ordained an Elder in 2007, all under the leadership of Overseer Vincent C. Allen, Sr., the Founder and Overseer of Agape Fellowship Ministries, Inc.
His service to the people of God has been influential to many as he preached throughout the United States and Italy. Dario continues to demonstrate the spirit of a consummate churchman. His love for the history of ministry guides how he views serving in ministry and an insight to how ministry is provided to the human family as he has witnessed various expressions of worship and service to Christ. Witnessing the importance of mentorship and guidance in the community, Pastor Strong has particularly dedicated his time and attention to prison ministries and outreach.
Having heart for the people of God, and the understanding of 1 Corinthians 12:12, which is the body of Christ has many members; Pastor Strong is dedicated to building a strong team around him, where every member know they are valued.  Greatly influenced by the teachings, as well as his role as a servant to Bishop L. F. Thuston, Chairman of the General Assembly, Church of God in Christ. Pastor Strong remains a lifelong student of the gospel, as he serves, trains and leads the people of God in excellence.
Pastor Strong is a devoted family man. He is married to the former Cenithia Leake of Alexandria, VA whom he has had a God-centered covenant with since 1996. They have three children; Jerrod (Fredericksburg, VA), Jessica (Lamar) (Lexington, SC), and Dario II (Fredericksburg, VA); as well as two granddaughters, Aniyah and Alaiya.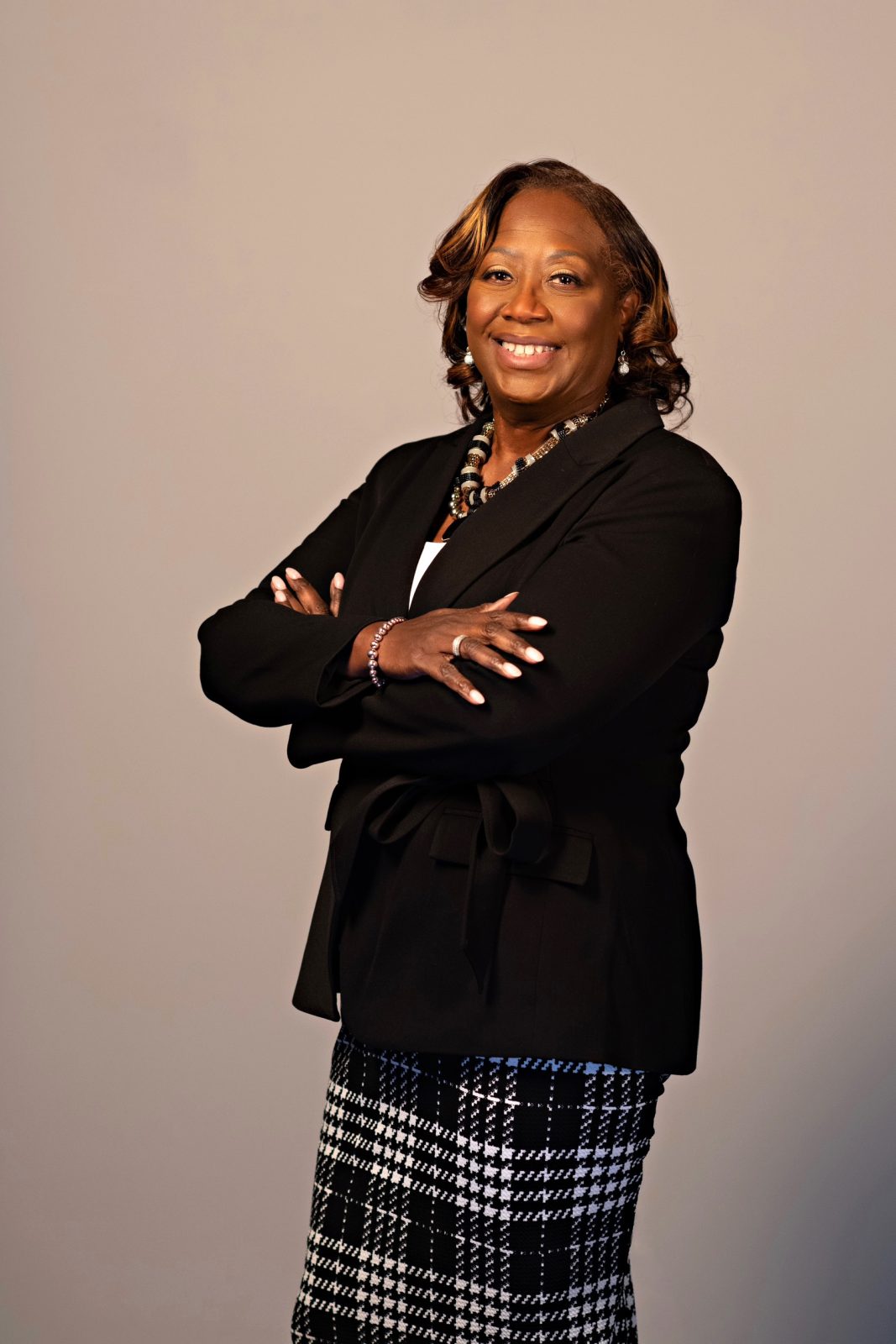 Cenithia (Cendy) Armstrong, First Lady
Cenithia (Cendy) Armstrong, First Lady of Agape Fellowship Ministries in Stafford, VA affectionately known as Lady Strong is a true example of a Proverbs 31 woman.
Lady Strong is a native of Alexandria, VA and graduate of the historical  T. C. Williams High School (Remember the Titans). She medically retired as an Accounting Specialist for URS Greiner in 2003. Lady Strong has faced many health challenges, yet through it all, has remained faithful to the work of the Lord. As a faithful servant to the Lord and Savior Jesus Christ, Lady Strong is committed to walking out the purpose and plans God has on her life. She is a loving and devoted wife of 26 years to Senior Pastor Dario L. Armstrong, a dedicated mother to their three adult children; Jerrod (Fredericksburg, VA), Jessica (Lamar) (Lexington, SC), and Dario II (Fredericksburg, VA). They also have two beautiful granddaughters Aniyah (5) and Alaiya (2). She both enjoys and believes in the importance of a tight family structure; therefore, she enjoys spending time with her husband and family, while nurturing her first line of ministry.
As she walks alongside her husband, she is dedicated to managing the church's business, and is always willing to assist in any capacity, priding herself with being thoroughly attentive and supportive of every area of ministry. She is a down to earth, jovial and balanced woman of God. As first lady, she serves from a place of love and encouragement to the Body of Christ, with no desire to sit and be waited on, but a desire to help where it's needed.
Using her experiences and testimonies, Lady Strong has special interest in mentoring, uplifting and encouraging youth to develop into well-rounded beings who are champions in both their personal lives and spiritual lives. She's excited about promoting positive thinking and pouring into the lives of the next generation.
She is equally honored and proud to lead a loving, caring and dedicated church body, who is on fire for the work of God. She has no doubt "The Fellowship" is ready to stand the test of time and make a difference.